fast – wear-resistant – process reliable


Marking tools gravostar

The special feature of the marking tools developed by us is the non-cutting marking process. As with engraving, the marking contour is always traced by the machine axes. The feed speeds (when approaching the marking position as well as when traversing the marking contour), however, are massively higher than during engraving. The same applies to the service life of the marking needle.
Advantages of automated marking with gravostar
Main advantage: saving of part marking as a separate operation. This means that every manufactured part comes out of the CNC machine with the required marking and can be processed directly. In this way, parts can also be marked, if required, with real-time data read directly from the machine controller, such as serial numbering, current production time, etc.

With the tools it is possible to mark workpieces with alphanumeric text (letters and numbers), logos or also QR Code or Data Matrix Code.
Wear-resistant
Process reliability
The advantage of this procedure:
each machined part comes out of the CNC machine with the required marking. The additional marking process with the associated handling effort etc. is completely eliminated.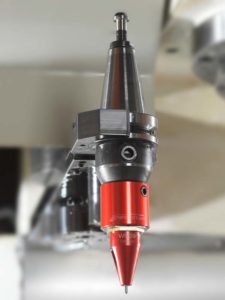 Automatic changeover
The use of the tools is very simple and no additional installations on the machine side are necessary: Automatic change-over via tool changer, the needle is driven by coolant or compressed air through the machine spindle.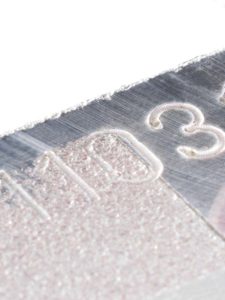 Integrated distance compensation function
All tool versions are equipped with an automatic distance compensation function, i.e. differences in distance between tool and marking surface are automatically compensated. This allows even workpieces with dimensional differences and/or uneven marking surfaces (e.g. raw castings) to be provided with uniform marking.
Always informed


FAQs marking tools
FAQs summarised for download
The FAQs of the gravostar marking tools conveniently in a PDF for downloading
As standard, all tool versions are equipped with a cylindrical Weldon shank of 20 mm.
In principle, however, all tools can also be supplied with integrated tool holders such as HSK etc., some of which are even available from stock.
Do you have an unsolved marking task?
We will gladly help you!