Success through innovation and know-how, accompanied by excellent customer service.


Company profile – the core team of CEO gravostar Technologies

Urs Schiltknecht
Managing Director / Technology & Development

I place a high degree of importance on design. However, I do not consider this term to refer simply to the aesthetic aspect. Good design is holistic: it combines fineness with sophisticated functionality, as well as maximum user-friendliness in utility objects.

I take great pleasure in excellent design and it can be found everywhere – from everyday objects and a wide range of "toys for grown-ups", right through to the perfectly configured Buddhist temple complex.
We at gravostar Technologies also strive to ensure that design is incorporated not only in our products, but in our everyday work too – by taking every working step with attentiveness and passion.
True to our motto: we strive for excellence in everything we do.
---
Claudia Dotzauer
Export Management & Administration
During my free time, my passion is our "classic cars". I appreciate the contact with my club colleagues and the fact that not everything revolves around the cars. Organising various events such as rallies and trips, team spirit, flexibility, control and an overview are essential. Here I am in my element, because these are the qualities that I also need in my daily work at gravostar.
---
Roland Zahner
Technical support / sales


As a balance to my professional activity, playing the alphorn is one of my other passions. In addition, a few years ago I started building my own alphorn for myself and selected customers. Because sounds touch people and alphorn sounds are particularly deep. Our ears are not used to the untampered sounds. A sound like the famous Alphorn FA sounds very unusual. If you get involved, new worlds will be opened.
Also, the tools developed and built by us deviate from the norm. In order to be able to use them successfully, it is necessary to be prepared to deviate from the usual way of proceeding and thinking.
The company headquarters in Oberuzwil.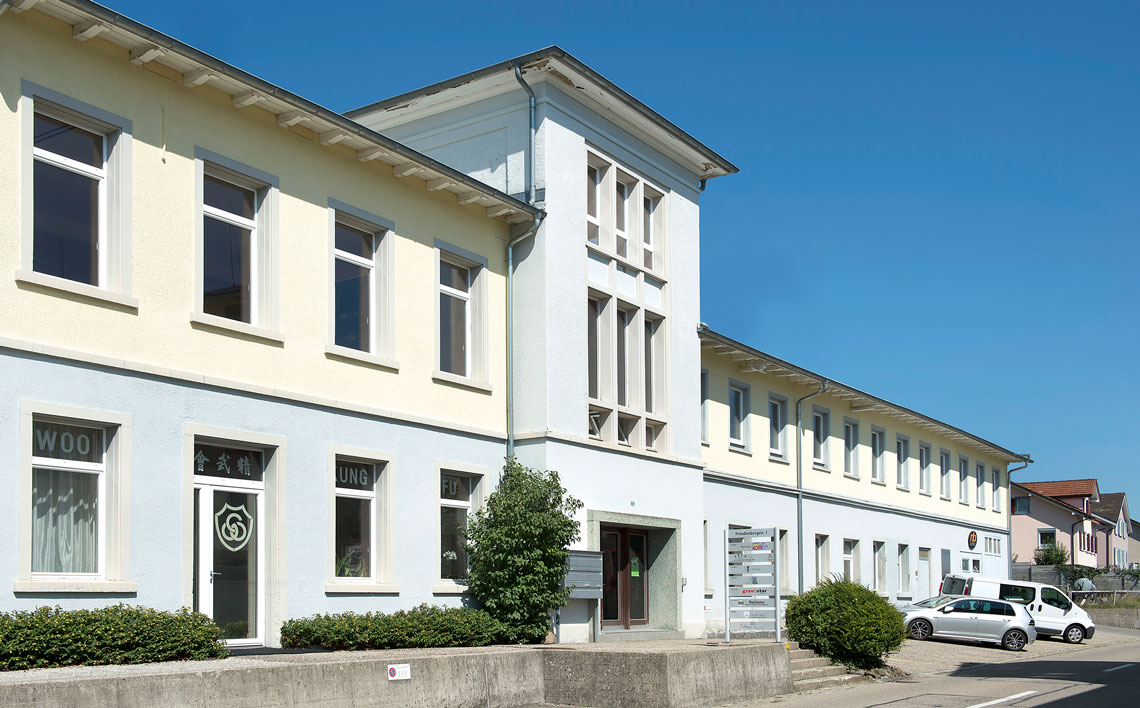 Our company headquarters is located in what was the Rosengarten stocking factory. The building originally housed the production facilities of the shoe factory established in 1870 by Jean Dierauer-Forrer.
How everything began…

1994
After the company was formed by Urs Schiltknecht in 1994 the first products the company manufactured were hand-held deburring and edge milling machines.
1999
1999 saw the beginning of the development of the gravostar micropercussion tools which were then launched on the market in 2000. The initially very restrained customer interest demonstrated that innovations are generally only adopted very slowly.
While the tool was being perfected and the product range increased by several different models, Daimler was recruited as the first major customer in 2001.
2005
The products were presented for the first time on our own stand at the EMO in 2005. The recently developed engraflexx deburring tool (exhibited for the first time) as well as gravostar aroused keen interest among visitors.
Today
Today gravostar Technologies offers several dozen different marking and deburring tools in its standard range. This range is being consistently expanded as a result of extremely close customer relationships and market requirements.
Nevertheless up to the present day the prevailing principle remains that it is the customer's requirements and not our tools which take centre stage.