Werden in Ihrem Betrieb Gussteile bearbeitet und nachträglich manuell entgratet?
Im nachfolgenden Bericht wird erläutert, dass das Entgraten auch bei Kleinserien und sogar bei Einzelteilen sehr einfach automatisiert werden kann.
Entgratung als besondere Aufgabenstellung
Seit der Einführung der CNC-Maschinen ist es heute selbstverständlich, dass die gefertigten Werkstücke gleich maschinell entgratet werden – ausser es handelt sich dabei um Gussteile, Werkstücke mit Brennschnitt-Kanten oder Schweisskonstruktionen. Warum ist das so? Allen diesen Teilen ist gemeinsam, dass die zu entgratenden Kanten nicht immer exakt an derselben Stelle liegen. Aus diesem Grund erfolgt deren Entgratung oftmals noch manuell. Wie im letzten Jahrhundert – und dies im Jahr 2022!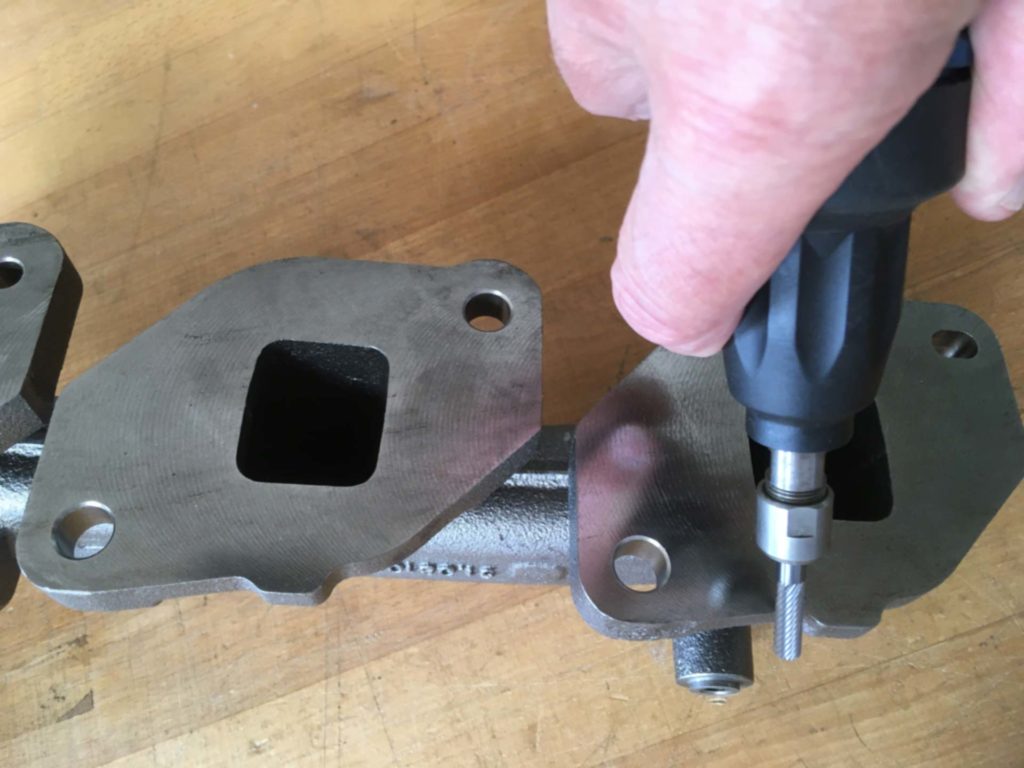 Was wir von der Gross-Serienfertigung lernen können
Insbesondere bei der Teilefertigung für die Automobilindustrie wurde für dieses Problem schon vor längerer Zeit eine Lösung gefunden: die Teile werden nach der Bearbeitung mittels Roboter entgratet. Zur Kompensation der Massabweichungen wurden spezielle Entgratwerkzeuge mit gefedert gelagerten Spindeln entwickelt. So wurde die menschliche Motorik einfach in ein Werkzeug übertragen, welches zuverlässig und ohne Pausen immer einsetzbar ist.
Analogie zum Mountainbike
Vor vielen Jahren hatten einige Verrückte die Idee, ein Fahrrad zu entwickeln, welches neben der Strasse im Gelände einsetzbar ist. Sie bauten das altbewährte Fahrrad entsprechend um – und das Mountainbike war geboren. Genauso entstanden vor einigen Jahren auch die heute auf dem Markt erhältlichen Entgratwerkzeuge für die Gussteile-Entgratung auf CNC-Maschinen. Das bewährte Auslenkprinzip wurde von den Roboterwerkzeugen übernommen, adaptiert und so ein kompaktes Werkzeug für den Einsatz in CNC-Maschinen gebaut.
Einfache Maschinen-Programmierung
Die Programmierung ist aufgrund der «intelligenten» Werkzeugspindel der Entgratkontur denkbar einfach: es wird lediglich die theoretische Werkstück-Kontur programmiert. Über die Radius-Kompensation wird der Werkzeugdurchmesser sukzessive verkleinert, bis die Werkzeugspindel an jeder Stelle gegen die zu entgratende Werkstück-Kontur gedrückt wird. Dieses zugegebenermassen unkonventionelle Vorgehen kann dem ein oder anderen Maschinenbediener erstmals schon etwas Angst einflössen. Die kompetenten Hersteller entsprechender Werkzeuge bieten Ihren Kunden jedoch umfangreiche Dokumentation sowie personelle Unterstützung durch geschulte Anwendungstechniker an.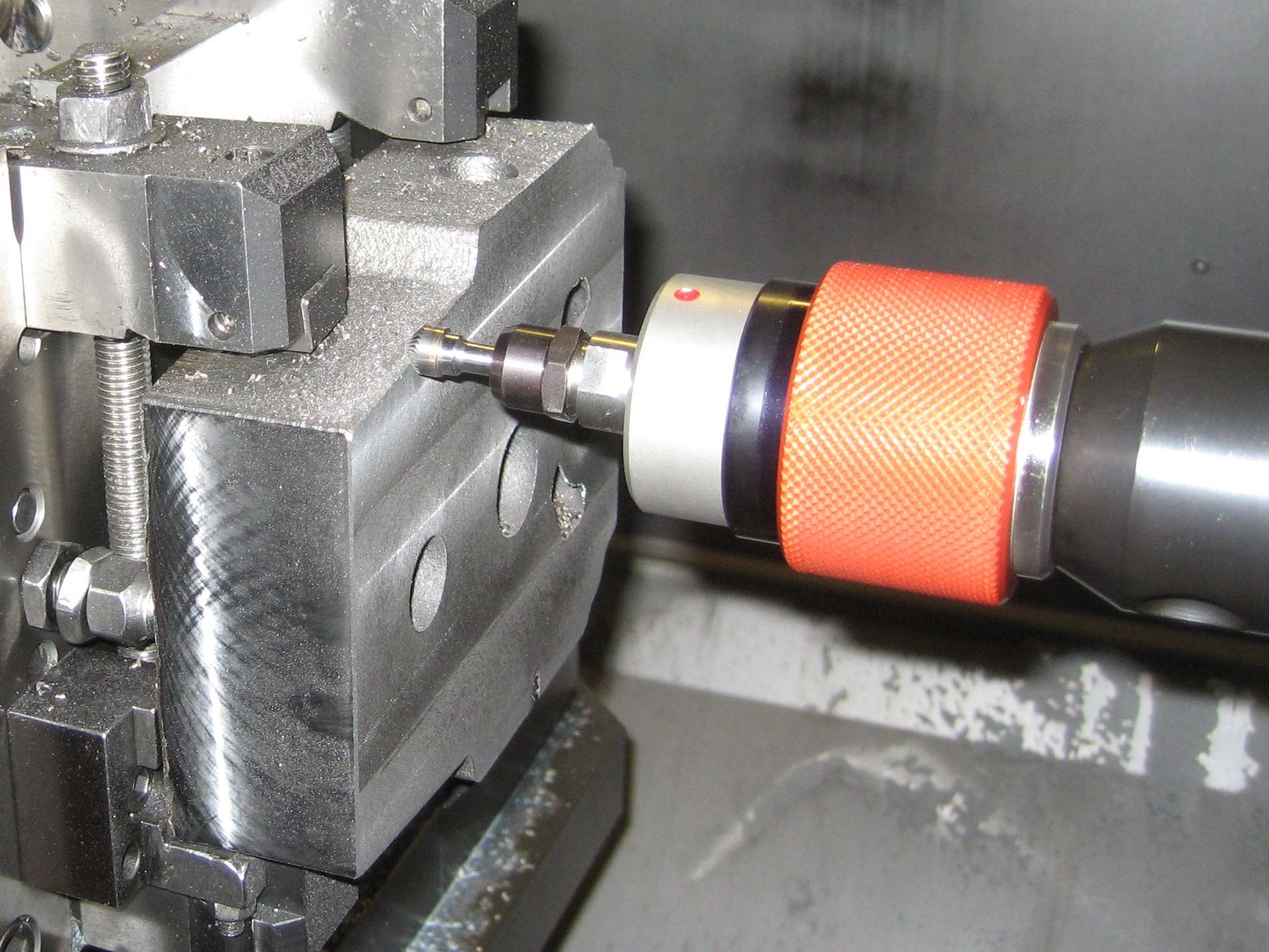 Immense Vorteile
Hinsichtlich der Erhöhung der Prozess-Sicherheit, der Mitarbeiterentlastung sowie der Produktivitäts-Steigerung ist das automatisierte Entgraten heute schlichtweg ein «Muss», um auch morgen noch konkurrenzfähig zu sein. Und dies ist nicht ausschliesslich in Ländern mit verhältnismässig hohen Lohnkosten relevant.
Möchten Sie einen tieferen Einblick in das Thema bekommen? Hier finden Sie detailliertere Informationen zum Thema Verfahren und Methoden Teileentgratung.
PS: Selbstverständlich wird der Bearbeitungszyklus durch das automatisierte Entgraten etwas verlängert. Das ist jedoch beim Entgraten von «normalen» Kanten ebenso der Fall – und dies hat sich bekanntermassen schon längst etabliert.
Sie haben ungelöste Fragen oder möchten beraten werden?
Kontaktieren Sie uns!
Roland Zahner
Technischer Support / Verkauf
Tel. +41 (0) 71 940 06 76
E-Mail: info@gravostar.com
Stay up to date
With the gravostar e-mail newsletter you will regularly learn everything about process-integrated part marking or automated deburring.